Tennessee, the Volunteer State, is home to three grand divisions: East Tennessee, Middle Tennessee, and
West Tennessee. Each division has its own flavor and identity. Keep reading.

Among the largest states in America, Tennessee stands in 36th place according to
worldpopulationreview.com. With a total area of 42,144 square miles and a population of 6,944,260 as of 2021, the Volunteer state has been an option for a lot of migrants; whether for retirement purposes or relocation.
EAST TENNESSEE
East Tennessee is made up of 33 counties on the eastern side of the state. If you prefer to live in East
Tennessee, you will always be welcomed by big mountains and deep valleys. It's no surprise that this area has such incredible natural beauty. It is also not uncommon for people living here to be proud and caring about their community as well! The roads in East Tennessee are anything but straight but nothing beats the view as they wind around hills and mountains. Have you heard of The Great Smoky Mountains? It's here!
The bustling metropolises offer all sorts of entertainment for visitors, including state parks and the little-
known Chickamauga Lake which allows fishing, water skiing, boating, and swimming.
On the other hand, Knoxville claims as a nature-loving-adventure-seeking-artsy-kinda-town. Whether you're traveling to Knoxville for the day, a weekend, or a week, you'll never run out of things to do. For a great food experience, visit Stock & Barrel, a local favorite for delicious, fresh ingredients and gourmet burgers. Stroll around the largest mall in Tennessee, West Town Mall which can also be found in Knoxville.
MIDDLE TENNESSEE
Tourism plays a major role in Middle Tennessee's economy. This area is made up of 41 counties. It is kind of a great mixture of East and West. It has some flat land, but it also has hills and mountains. Have you heard about Nashville? Of course! Who doesn't know Music City? It is actually the biggest city in Middle Tennessee and the state's capital.
Other notable cities in Middle Tennessee are Clarksville, Murfreesboro, and Franklin. Nashville and Clarksville metropolitan areas are two of the fastest-growing regions in the nation. It's the most populous of the state's three Grand Divisions.
Middle Tennessee provides genuine Southern hospitality and delivers an unparalleled creative music
experience. The rolling hills and fertile valleys of Middle Tennessee are a beautiful reminder that nature never gets too far from our grasp. Farm Tours are very popular in this area, too. Tobacco had been raised for personal use and for sale almost as soon as people settled in Middle Tennessee. By the 1920s, Robertson County was known as the "Home of the World's Finest Dark Fired Tobacco."
Middle Tennessee has a lot to be proud of, and each county in the region offers its own unique attractions ranging from historic homes, most famous museums, huge lakes, hiking spots, musical heritage, wineries, and other historical places that are notable among states in the US.
WEST TENNESSEE
West Tennessee is made up of 21 counties West of the Tennessee River. It is a welcomed change of scenery. It is mostly flat, with a lot of farms. West has always been known for its agriculture and medicine. Settlers originally from the east coast moved to this area because it had rich soil perfect for farming, but they also found that there were many natural resources waiting in store such as coal.

It is home to the much bigger metropolis of Memphis and Jackson. Barlett, which is a city located northeast of Memphis, has been ranked by CNN and Money magazine among America's top hundred most desirable places to live because it offers beautiful scenery and a respected public school; great for families!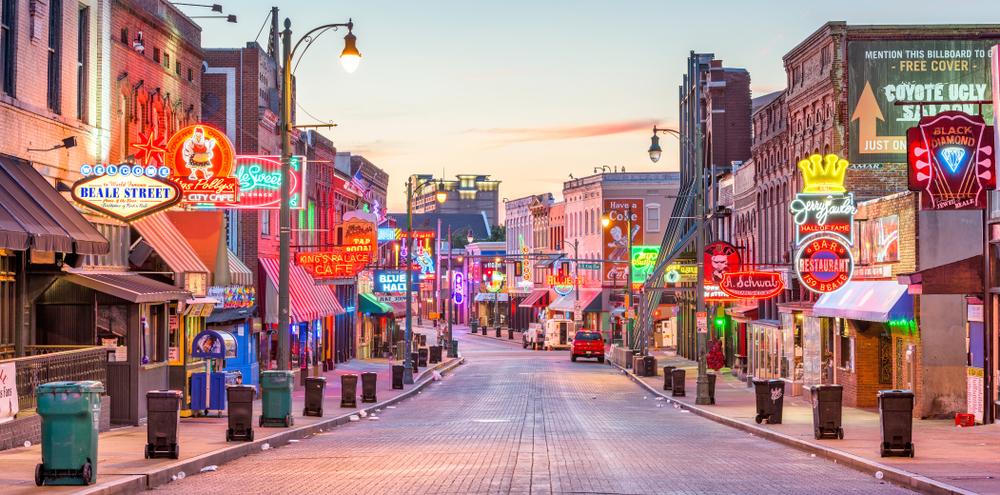 Memphis boasts a lot of great places that are worth visiting because of its rich history and uniqueness. Martin Luther King, Jr. took his last breath at the Lorraine Motel. After his death, the motel became a landmark and now is preserved at the American Civil Rights Museum.
Now that you've learned about the 3 Grand Divisions of Tennessee, are you ready to take a tour?
Make that move. I'll be waiting for you.